Hi everyone.
The other day, we had a general meeting of the first half of the fiscal year.
At the general meeting, we share various informations such as how each office have been doing,
as well as celebrating individual perdormance and events.
First off, we had some speeches by new employees.
This time, our manila office had new comers!
Things are getting better in the manila office, and not only in the japan offices!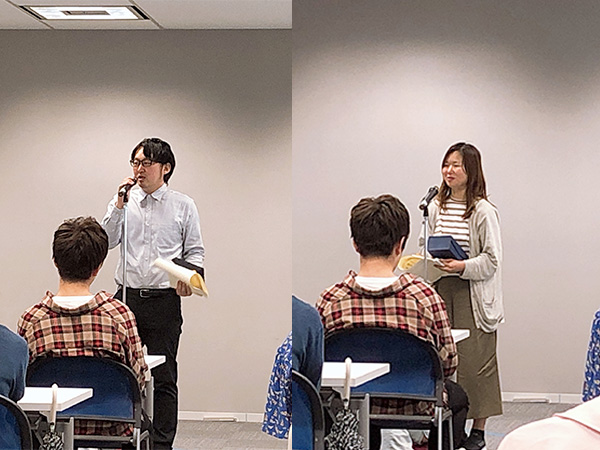 This time, we also celebrated 10th and 15th year of continuous employment for some employees,
as well as other personal events such as giving birth.
Our first half year has been a great success!
We are looking forward keeping on doing well like this for the second half of fiscal,
and surely wonderful outcome will await us in the end of the year.