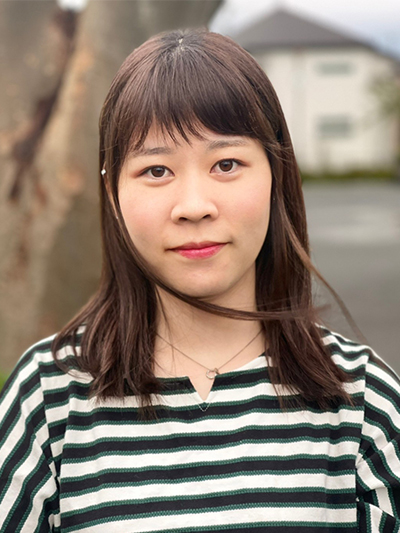 visual design
CG Designer
Joined in 2017
To you who is pursuing this career:
Most of the CG designers try to start this career because they like CG, and I'm one of them.
When it comes to work, you cannot only do things you like. You have to do what you are not good at and dull tasks as well.
There are times I lose confidence not being able to get work done in the way I want. However, the sense of accomplishment is indescribable when I'm able to complete my work with no trouble.
Such many experiences would bring you "a job you like."
Let's enjoy, improve and create wonderful works together.
Q. Can you describe your job?

There are various projects such as TV shows, commercials, music videos, movies, live concerts and events.
Working on a project in different genres gives you absolutely a new experience.
I do modeling, animation and composition while talking to a director on how it should be completed.


Q. What is good about working at Digidelic?

Before I joined the company, I mostly did my work for pinball slot machines, so I had never done something that appeared in public.
Digidelic has a wide variety of projects like titles for TV shows and event movies. Everytime my works are released to the public, I'm able to see how people react on social media, which makes me motivated for my job.
Also, it's great to have the opportunities to be a part of projects on my favorite artists and video games.


Q. What is your goal?

I want to continue improving what I'm good at and learning different skills.
In addition, there has always been new softwares and technologies, so I want to make sure to study and learn them.