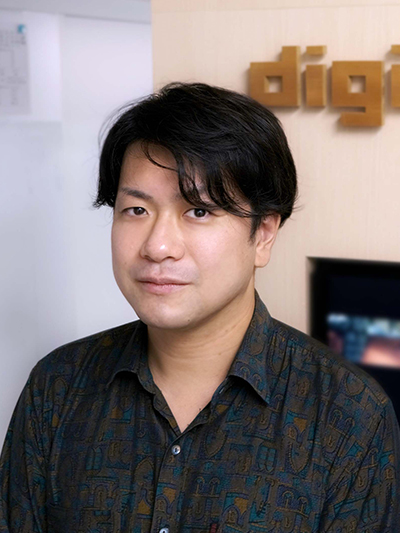 Video design
Video Director
Joined in 2013
To you who is pursuing this career:
I joined the company to do editing and VFX, but I'm working on various projects now.
Think outside the box and regardless of your career, let's enjoy creating worthy works and visual experiences.
You can try what you want to do in this company.
Q. Can you describe your job?

I often do the first and last part of the process such as planning, storyboard, editing, composition or everything in the process.
Depending on the customers' needs, I make a proposal on something other than videos, which involves research on technologies and quality management.


Q. What is good about working at Digidelic?

Digidelic has an OAG (on-air graphics) team especially for broadcasting, which makes it easy for me to get information on new technologies that people in the industry would be interested in.
It was lucky being able to work for projects related to AR, VR and VTuber without lagging behind the trend.
I'm excited to see the next trend.


Q. What is your goal?

Cooperating with the OAG team, I'd like to create video experiences that can only be done by Digidelic.