Staff Introduction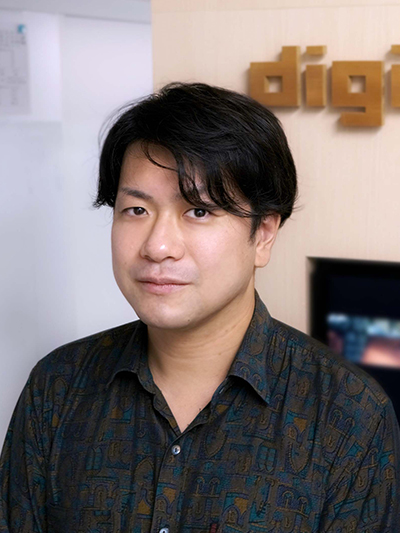 visual design
VFX director
joined in 2010
For those who wish to work in this section
Our work includes editing, color correction and composite, and it requires a wide range of knowledge.
You can learn about techniques as you work, so it's important that you start with watching a lot of works that are out there.
You need to watch movies and promos on various media and make stocks of ideas within yourself.
Q.Please tell us about your work.

We work on things like chroma key composite and digital removal for movie and TV drama.
We also produce opening scene and promos for TV drama and other programs from the beginning to the end.

Q.What's the advantage of working at Digidelic?

As I have worked on many movies, it's been pleasure to see my name in the end roll of many works.
it's a great working environment as you are given the responsibility to work throughout the process.
People here are cheerful and young, so it's pretty easy going. Everyone here do compete against each other, but we also help each other as well, so that's a great team.

Q.What's your future plan?

I want to challenge works of new genre, and improve the quality of my work.
Ultimately, I want to become a VFX artist that can work on movies on global level.