Staff Introduction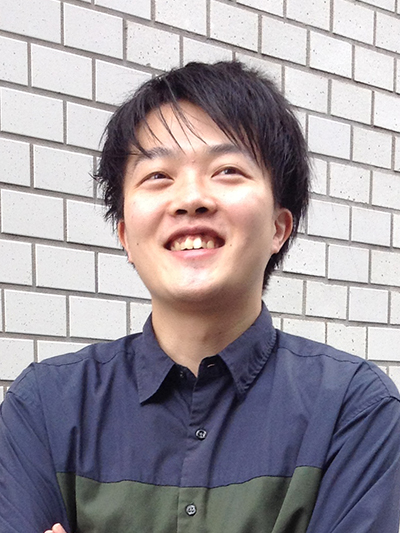 onair graphics
On-air graphic operator
joined in 2011
For those who wish to work in this section
CG operators work on live broadcast, and it requires a lot of mental strength, but the more you work, the better your skill will be, so you will be more confident about the job.
You will get to see the behind the scene of TV program, where people of various professions work together for the project, and the result of your effort is clearly reflected on your work.
As you are a part of the team, your communication skill matters, and very much so.
Working in TV industry is not something you can understand from the beginning, but you don't have to worry about it as you will get supports from your seniors who are fun and responsible.
let's work together and give our best to achieve your personal goal!
Q.Please tell us about your work.

My work is to send telop for a live TV program.
before the live broadcast, I get orders to create telop of names of the casters/announcers, name of the place for outside broadcasting as well as segment title of the program.
then I operate the sending of the data for the live broadcast upon the direction during the broadcast in a timely manner.
During the time when TV programs get changed, the design of telops are often modified as well.
I also work on putting animation on telops that are provided.

Q.What's the advantage of working at Digidelic?

I really think we have great team. Each time I talk to somebody, I get to listen to interesting stories, and many of them are good at explaining things.
We get tense during live broadcast, but when the broadcast is over without mistakes, the feeling of relief and accimplishment is overwhelming.
As our daily work materials are related to the news of the day, you get to know a lot about current issues and never get bored.

Q.What's your future plan?

I want to keep on working on various TV programs and gain more experience, so that I can work on works of higher quality.
I hope to become an all-round player, from CG production to on-site works, whom people can rely on, and that requires a lot of effort.
Also, I want to become better at things girls do!