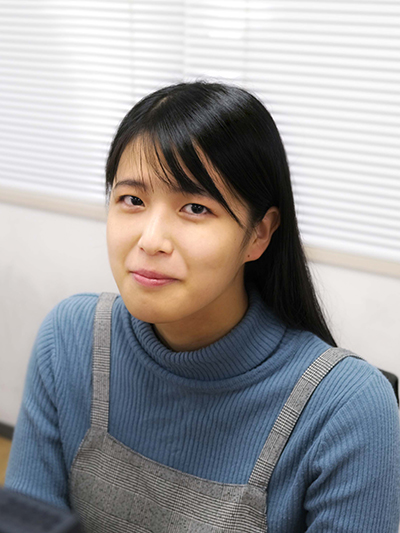 digital contents
Web Designer
Joined in 2019
To you who is pursuing this career:
It's not complete once you acquire the skills, but you have to keep learning new information and technology for this career.
It's a challenging but rewarding job. You get to see the websites you created are published and receive compliments for your own works.
Let's make wonderful web contents together!
Q. Can you describe your job?

I usually make web banners and renew existing websites.
When I get a request to create a new website, I also do the design, coding and server maintenance. After all, I do a wide range of work related to the web.

Q. What is good about working at Digidelic?

Digidelic has a wide variety of projects, so I get to work on creating various websites. It's rewarding and fun working as a team while going through trial and error.

Q. What is your goal?

There will be more variety of websites in the future. I will keep improving my skill, knowledge and creativity so that I can make the best-match website for the client's needs!