Staff Introduction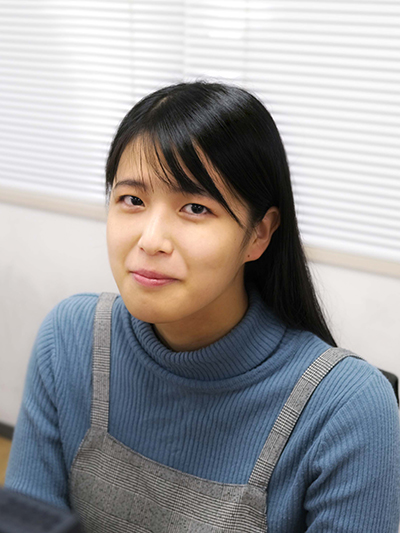 digital contents
Web designer
joined in 2013
For those who wish to work in this section
The job requires that you learn new technique every day.
I find the job very satisfying, because the challenge that I face at work gives me more ideas of expression, which can be beneficial to many things including website making.
let's work together and give our best.
Q.Please tell us about your work.

The most of our work is updating websites and adding contents.
Our work have a wide range of website-related tasks from designing and constructing websites, banner production,coding, scripting, and constructing servers.

Q.What's the advantage of working at Digidelic?

The work culture of Digidelic is rather free and relaxed, which allows us explore different ideas freely.
The workframe of website section is not limited to website making in the PC display, but is a part of wider range of digital graphic.
it gives me different point of view about the works I do and I like that.

Q.What's your future plan?

Website-related technology is evolving each year, and that enables more rich expression for the website making.
My goal is to keep up with the advancing technology and apply it on the works for our client, and create websites that have uniqueness of Digidelic.