Staff Introduction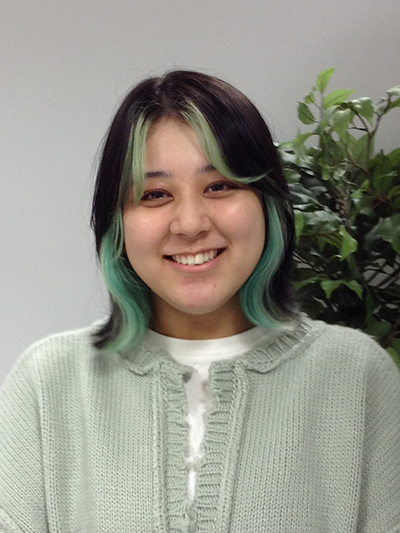 onair graphics
On-air graphic director
joined in 2010
For those who wish to work in this section
Digidelic offers opportunities to work on wide range of real-time CG such as virtual sets and telop of high quality.
I'm sure it will be a good environment for you to acquire new knowledge and work experience.
We have plans to work on projects of new genre, and it challenges us to be flexible and act according to the new circumstances!
Q.Please tell us about your work.

We discuss and check what kind of CG the director of the program is looking for.
After creating variety of graphics such as virtual sets, telop and VFX for the program, we will send the data in real time for live broadcast.
It's also our job to manage the projects and assign each programs to workers, as well as to teach the CG operator about virtual sets and telop.

Q.What's the advantage of working at Digidelic?

I like the fact that graphics you make will be shown in the actual TV programs, especially when it's your favorite ones.
It's also interesting to visit and see studios of various TV stations.
In additon, the majority of our team at Digidelic is made of younger generation, and we have a friendly and cheerful atmosphere at work.
Each team has its uniqueness depending on its staffs, and we enjoy talking with people from different teams.

Q.What's your future plan?

We are trying to make graphic contents and movies that people have never seen before.
Personally speaking, I want to improve my fitness level!