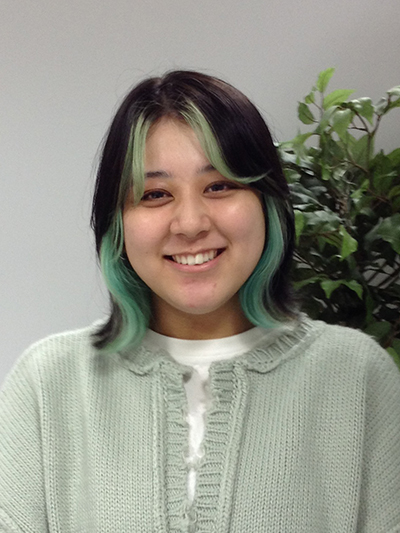 onair graphics
Live Graphics Director
Joined in 2017
To you who is pursuing this career:
I regularly work on news shows, and other than that I create titles and virtual contents for various genres such as singing shows and esports. It's fun to work because there are changes and varieties in clients' requests on designs and visual expressions.
Q. Can you describe your job?

I have a meeting with the show staff and confirm how the design and animation should be as well as the timing to display CG on the screen.
After creating the contents, I talk with our programmer about a control panel, which is used for the CG display. At the live broadcasting, I compare how the show actually goes with the script, and then I instruct our staff to display the CG with the control panel.
In addition, my job includes supporting our staff to learn new skills as well as assigning the right staff to the right shows.


Q. What is good about working at Digidelic?

I'm very motivated to display my CG for well-known TV shows. Also, it's great to be a part of shows where my favorite celebrities and artists show up.
The genres vary and I work for not only TV shows but also online ones like esports. It's fun to learn new things that I would never know in my daily life.


Q. What is your goal?

I have a lot to learn because the way of visual expression and rules changes depending on the show genres such as live sports show, gaming and events. I'd like to improve myself to create the contents that impress the audience. I'd be glad if I could work on a project related to my fave…!