Staff Introduction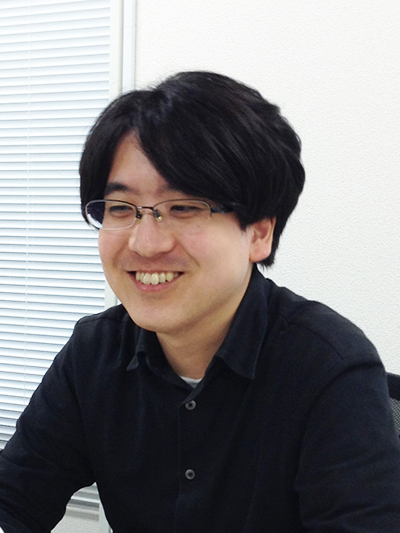 digital contents
Programmer
joined in 2012
For those who wish to work in this section
In TV program industry, precision and flexibility are key factors to prevent accidents in live broadcasting.
This necessity is also a chance for you to improve your skill, and working in this industry can give you experiences that you will never get elsewhere.
The feeling that you get when you learn about positive reaction from our viewer is very satisfying.
I'm looking forward to working with you!
Q.Please tell us about your work.

We develop apps that controles telops on TV on real-time.
for example, we make telops that reflects posts from the viewer, and construct a system where the result of match on TV program is reflected on the graphic on the screen.

Q.What's the advantage of working at Digidelic?

As we get to work with variety of TV programs, you get to see how these programs, that you used to watch at home, are being made.
I find it very interesting.
Also, I like the staffs who are very frank, as if there are no supervisor and subordinate, so it's a nice place to work.

Q.What's your future plan?

I want to improve my skill, and challange of new genre that I've never worked before.
I am currently working on development of an app for iPhone, and am giving my best to see a day when the app becomes available in the store.