Hi everyone.
Now it's rainy season in Japan, and our weather is wetter than usual.
Meanwhile, one of our trusted worker have come back to work from her maternity leave.
It was after the pandemic has started that she left our workplace,
so things have changed quite a bit with remote working in place.
However, she is making smooth adjustment to these changes.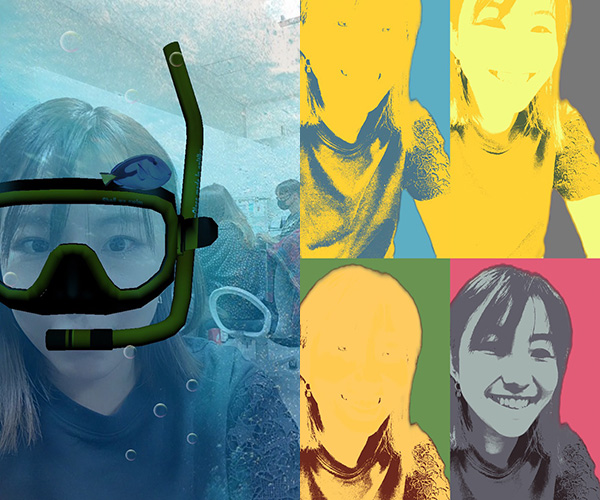 Here's a new project she's giving a try!
This AR filer looks very entertaining, as you see her in this picture enjoying swimming.
Let's give our best to work together while taking a good balance between work and private life as mother!