Hi everyone.
Here we are, to work for a broadcasting of a sports match.
This time, we will be using 5 computers to add visual effect to the player on the screen real time!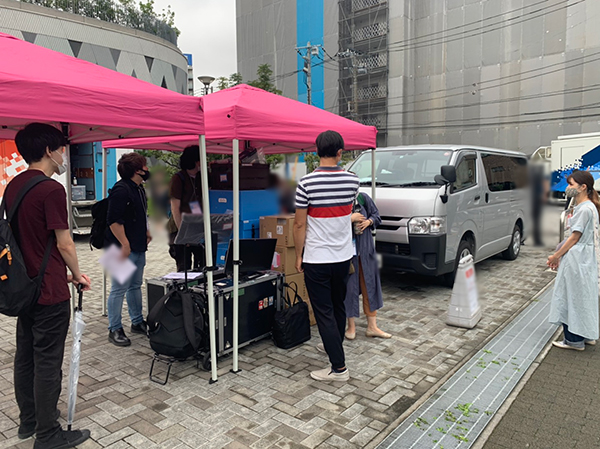 We took all the devices from our office and waited for a van to load, after we took our temperature.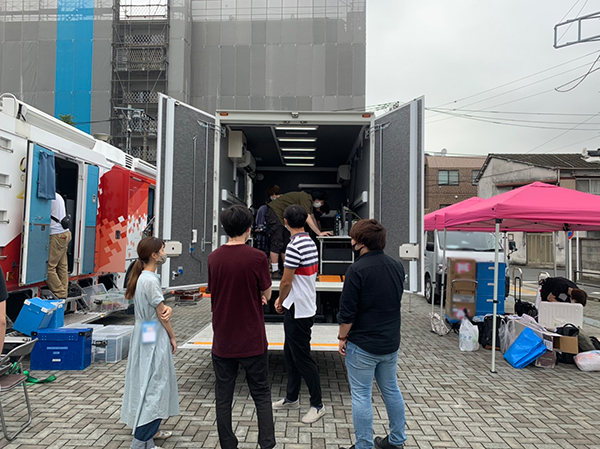 Now it's time to set things up inside the vehicle together.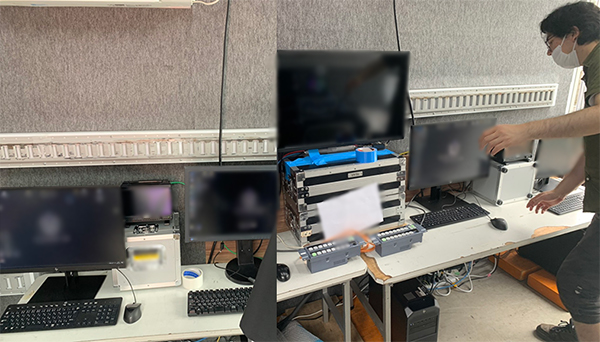 It was a huge event, and we deployed 9 operators on site, which is a lot bigger number than average projects.
We've given all we got!