Hello there everyone.
After a long rainy season, the intense heat of summer is here.
And today, we went to work for a martial arts tournament in Yokohama!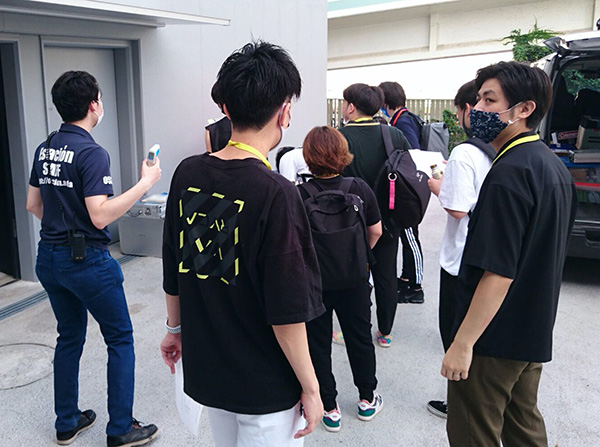 An event like this usually draws many people, so taking preventive measures for coronavirus is a serious business,
that includes (but not limited to) filling health status check sheet, taking temperature checks, wearing masks, and using hand sanitizers.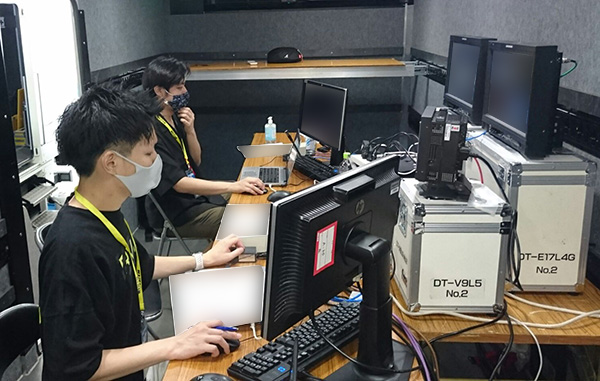 We also made sure to properly observe social distancing inside the broadcasting van.
The event was a success, we kept our working environment as safe as we could!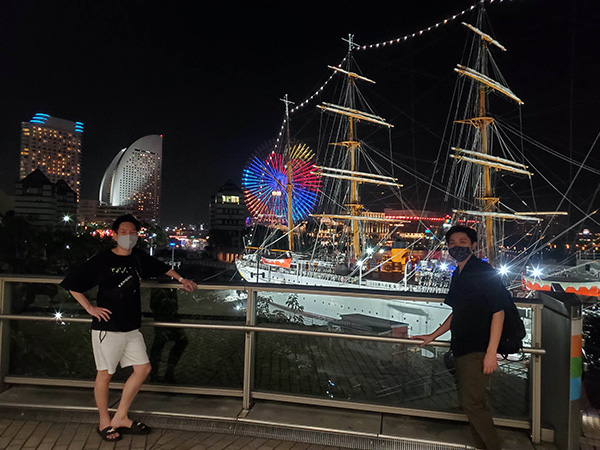 It was already night on our way home, and the scenery was beautiful, so we took a commemorative photo,
but of course with proper social distance.
This might be a hard time to go to work and travel, but let's keep our focus on staying healthy and working hard!