Hi everyone.
the other day, we had a pizza party during our lunch time at the office!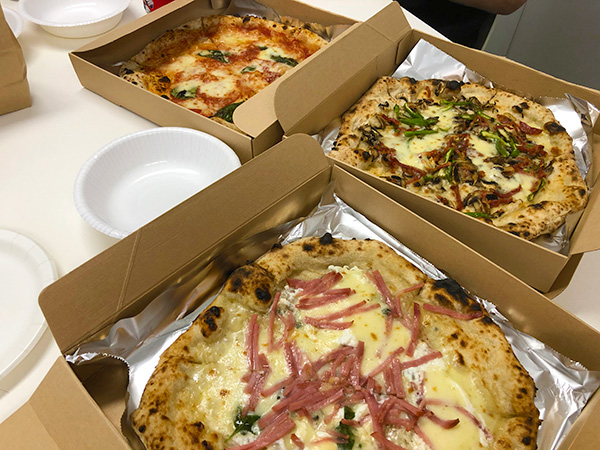 We ordered three kinds of pizza through delivery!
As you can see, one of our employee had a smile on her face.
Let's tuck in, and let's go back to work with our tummies filled!