Hello everyone.
We worked on a concert project this time!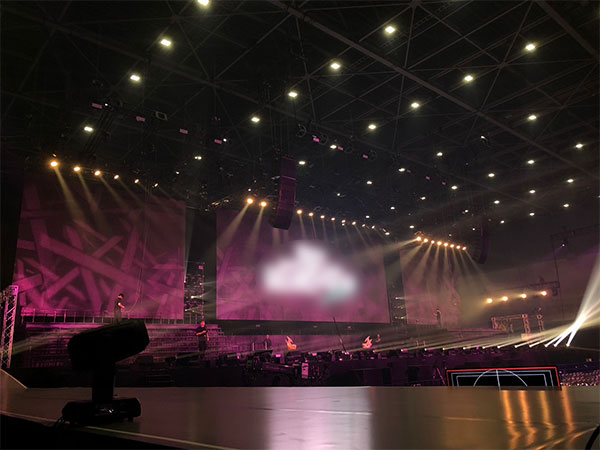 It was such a big concert that is so-called stadium class!!!
We were in charge of CG works at the popular concert that had a big audience.
We only have a picture before the audience came into the venue, but during the concert the stadium was full of people with a blazing atmosphere!!!
Watching a live concert cheered us up so much (*'∀')
In the future, we will keep creating more CG effects that make our clients have fun!