Hello everyone.
It's already late in August and the hot weather has not left us yet.
Meanwhile, we visited a theater where is nice and cool to work for a broadcasting project!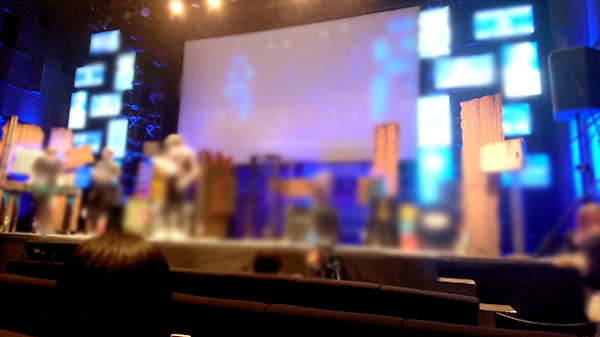 The theater had a lot of moniotors and stage sets, so we were excited even before the show started. スマイル
We went through a lot of checking process such as garphic checking and the standing position verification.
Then there we go on broadcasting!
We are going to broadcast fun stuff more and more to blow the heat away.