Hi everyone.
Following the previous post, we are going to write about the general meeting we had the other day in this post!
There was a numeber of celebratory annoucement including those who have worked in Digidelic for ten years and fifteen years.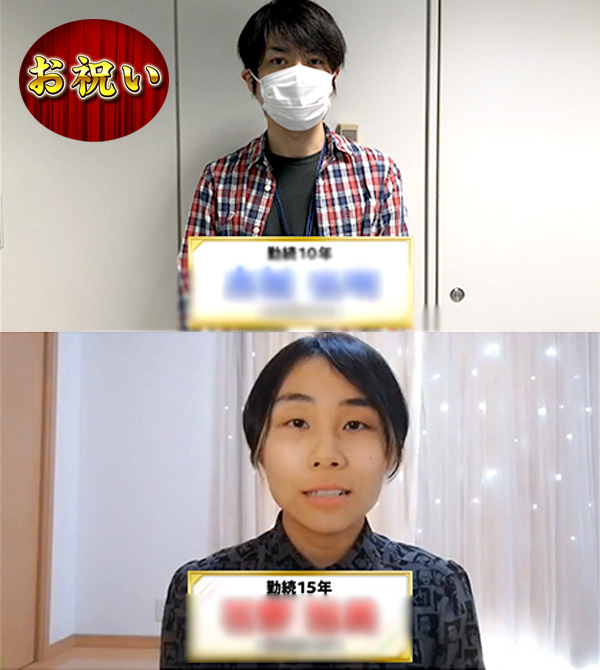 It is our custom to congratulate those who have been working at our company for certain number of years at the general meeting,
and gift them with certificate of commendation, memorial gifts and monetary gifts.
Many congratulations to those who have been awarded this time around!
Let's continue working happily together.