Hi, everyone.
Today, we have gone to the site of a martial arts event for work.
Here's the interior after its construction is done.
In this event, they will be fighting inside this wire mesh fense.
It's exiting to see how they will fight it out!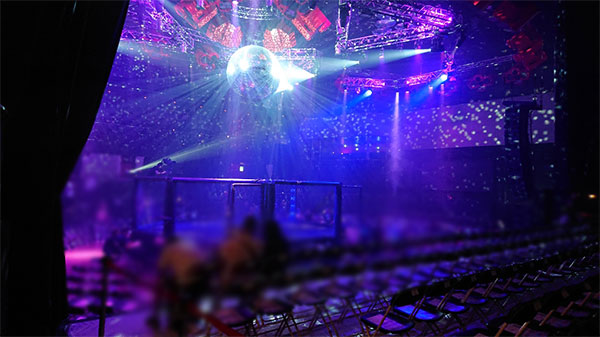 At the actual event, there were mirror balls, and the venue was filled with gigantic sound of punchin, kicking and screams from outside the ring.
It was such a powerful scene to experience, and we were so energized after the day was over!